Being able to enjoy New Orleans and Mardi Gras through the eyes of my daughter has been an amazing and humbling experience. With an unbounded curiosity, fearless joy, and child-like surprise – I am able to enjoy a celebration I once felt I was done with. I thought I was done and had experienced it all: the long late nights turned morning, Mardi Gras Indians in backstreets of the city, pre-dawn Skull and Bones, and the revelry and abandonment of cares and responsibility. As that chapter closed in my life, a new one has begun, and the wonder was back just like that.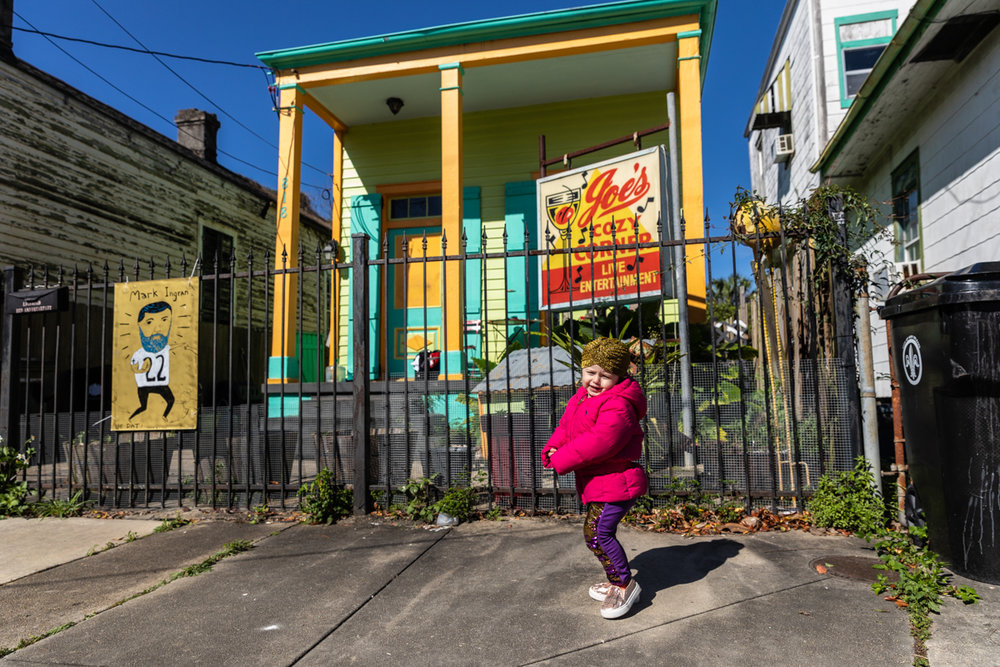 We caught the beginning of the Krewes of Saint Anne and Saint Cecelia and a truly magical moment when heading home.
Mardi Gras has become to mean so many different things to me over the years, but this year a very special moment happened that I was so happy to have my camera for. .
As Big Chief Alphonse "Dowee" Robair and the 9th Ward Black Hatchett Hunters pose for a big group shot over the 9th Ward canal, I could see my friend and legendary photographer Eric Waters directing through the colors and mayhem. People were shouting, car horn's were honking, boats were waiting to get through as the Indians made time to sit still for an epic photo be made.
I hope you enjoy these photos of our adventure through the Bywater with the Krewe of Saint Anne and St. Cecelia, and our wonderful meeting with the Big Chief!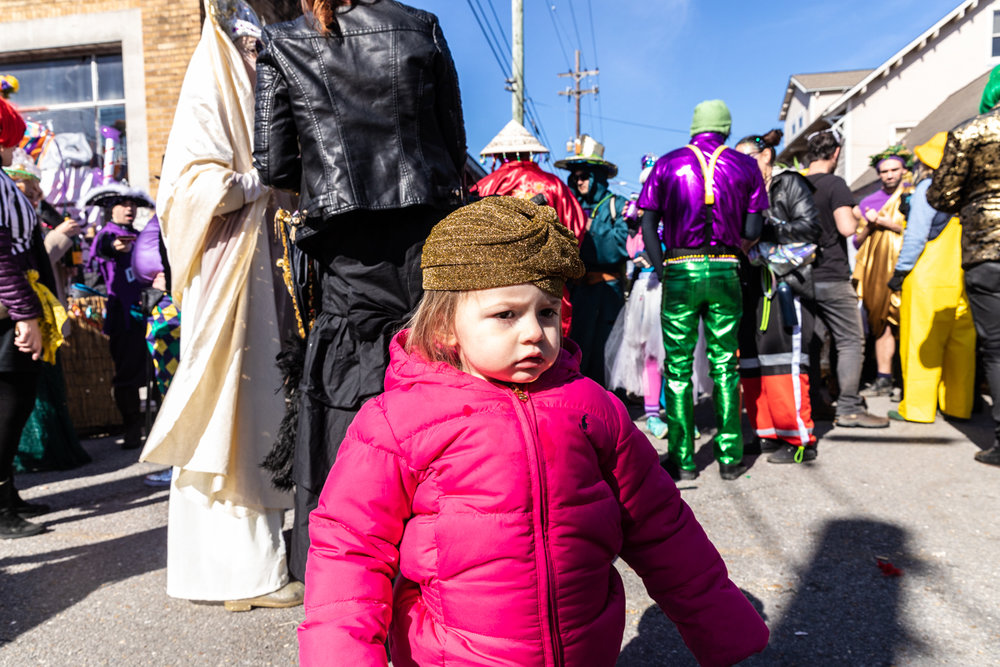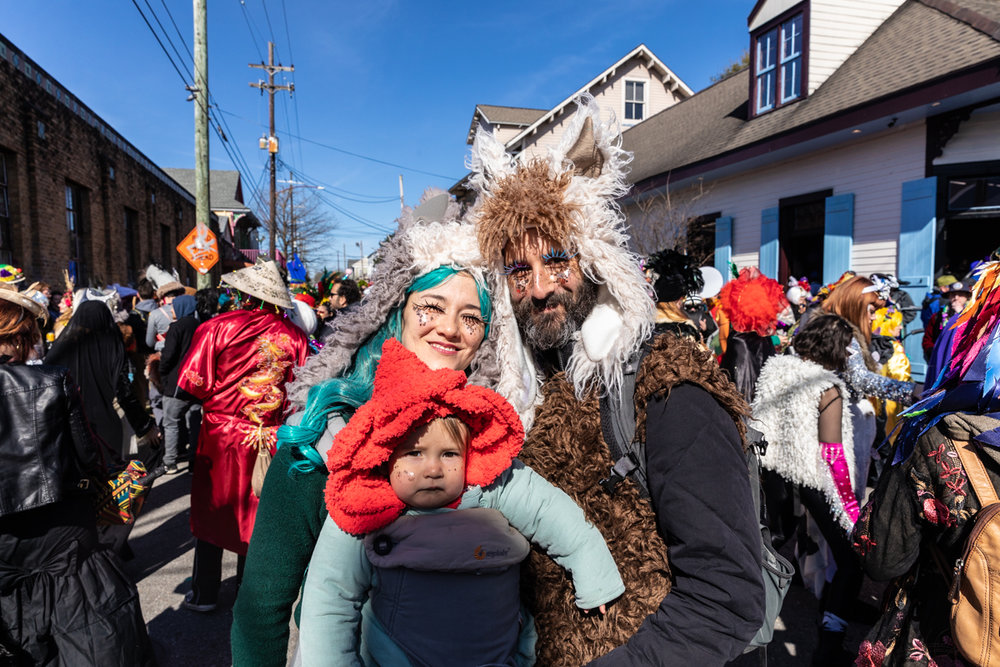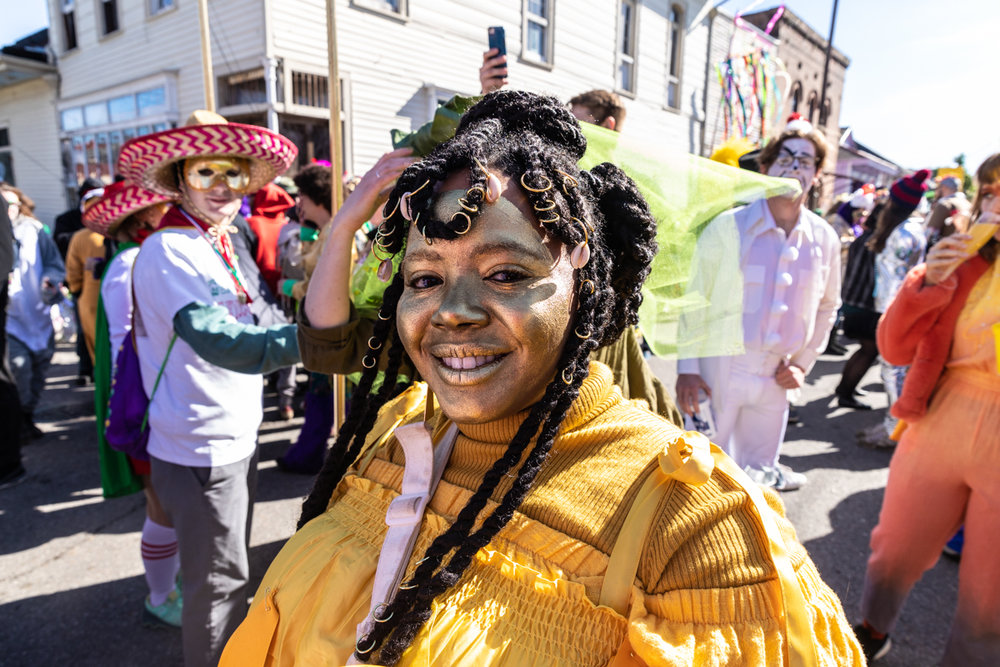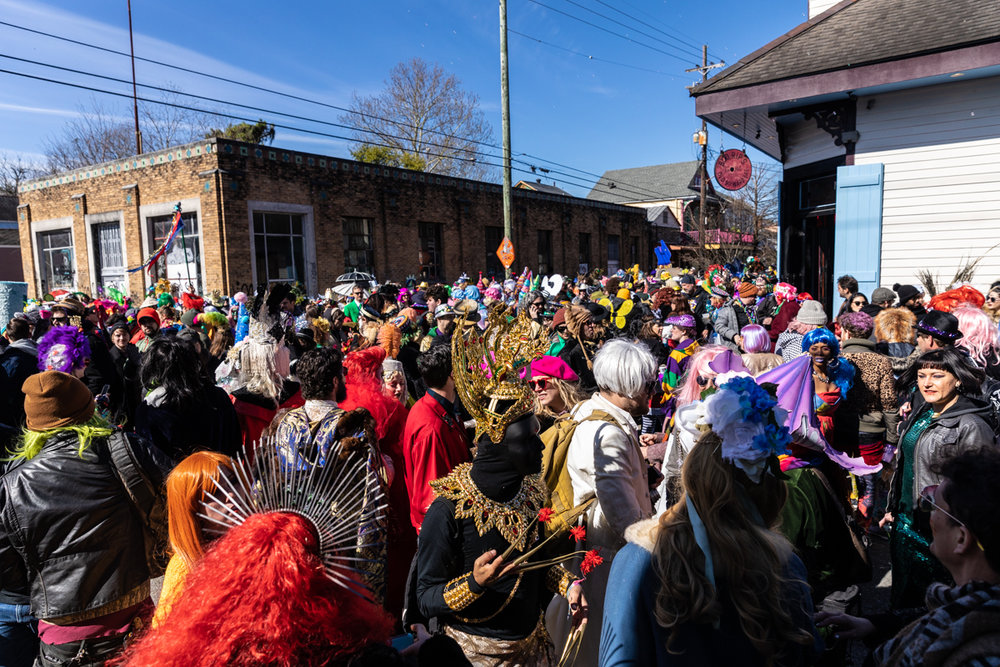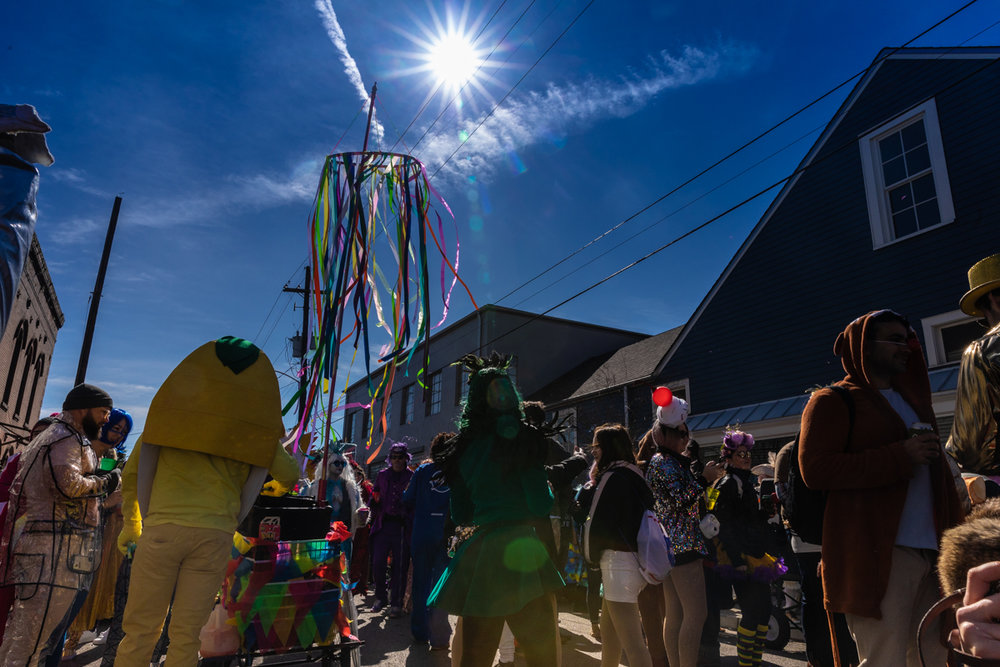 n n nn nn n n n nn nnnnn nn n n n n n n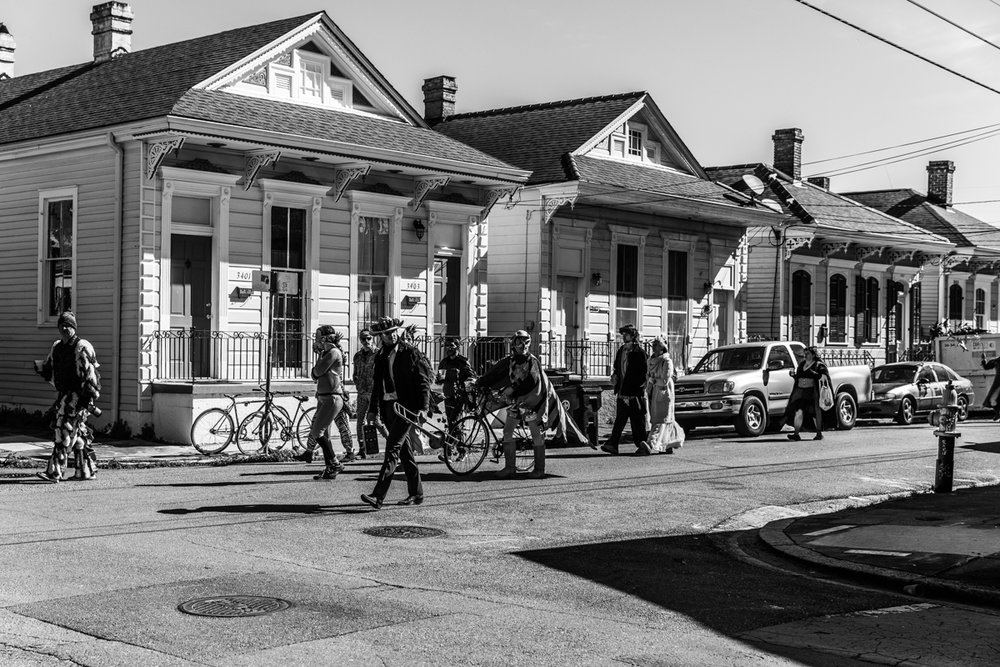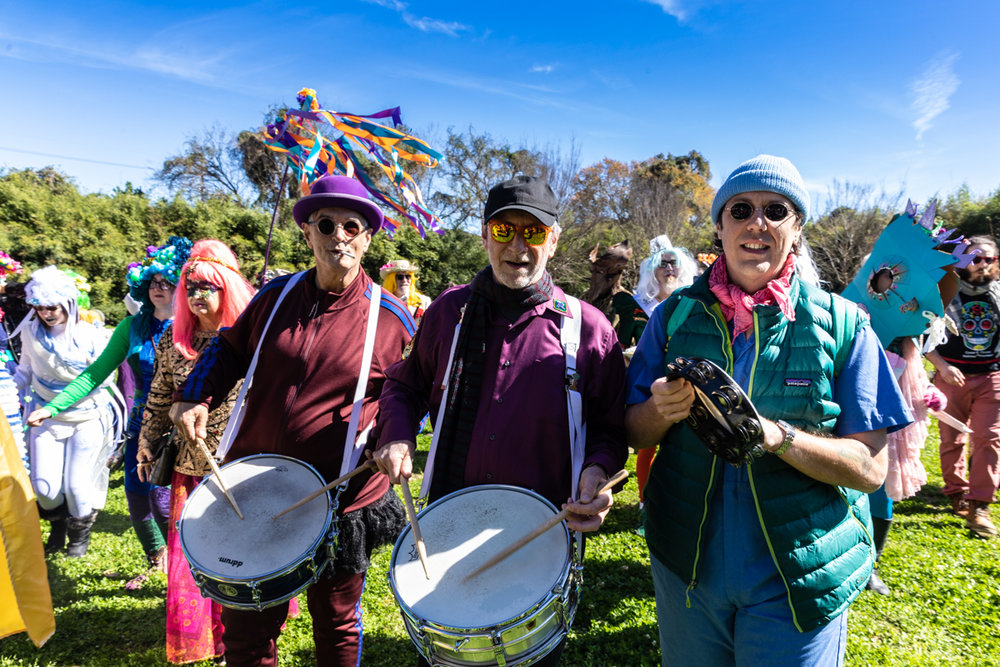 Carlo Nuccio, Doug Garrison, and Anthony Cuccia – the greatest drumline of any parade!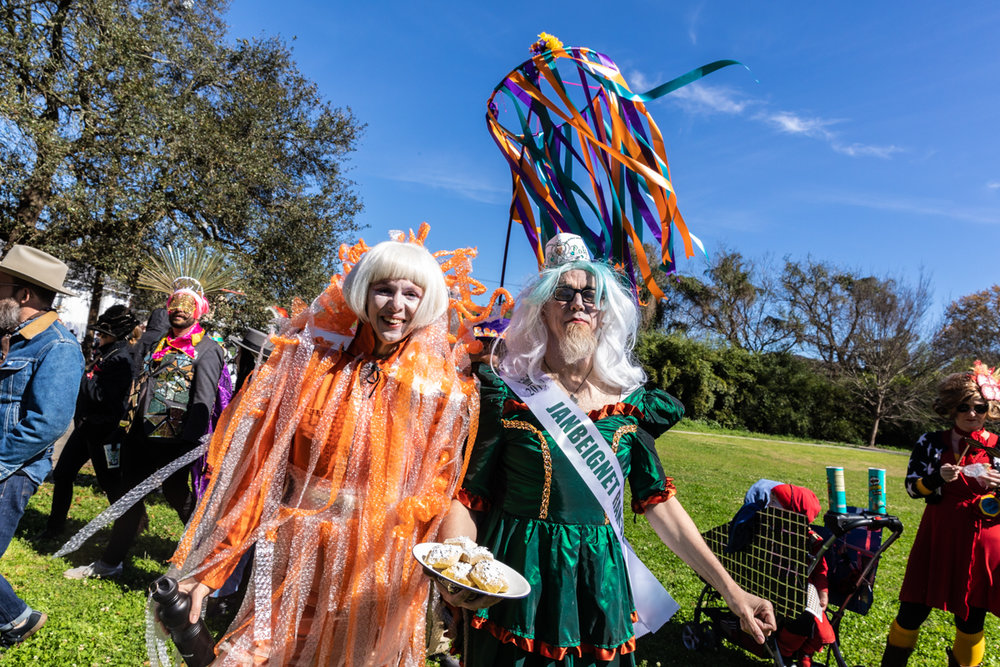 Jan Beignet Ramsey…oh boy!
n n nn n n
Big Chief Alphonse "Dowee" Robair and the 9th Ward Hatchett Indians, formerly of CTC post at the 9th Ward Industrial Canal bridge.