A Picture is Worth a Thousand Sales..OR..Why Hire a Professional Photographer for Product Photography in New Orleans
We've all heard the saying "don't judge a book by its cover," but we often do it anyway, and sometimes the cover is the deciding factor in a purchase. The same goes for all products: presentation matters. If you're an online seller, customers can't view your product in person, so the quality of your merchandise's photographs matter too. That's why it's worth it to hire a professional to do your product photography, because the difference is noticeable. In our tech-centric world, every business (big and small) needs to be well represented on the internet, and high-quality merchandise photos can catch people's attention in the kaleidoscope of advertising that is contemporary media. If you're an online seller, high quality online advertising is the best way to enhance your brand.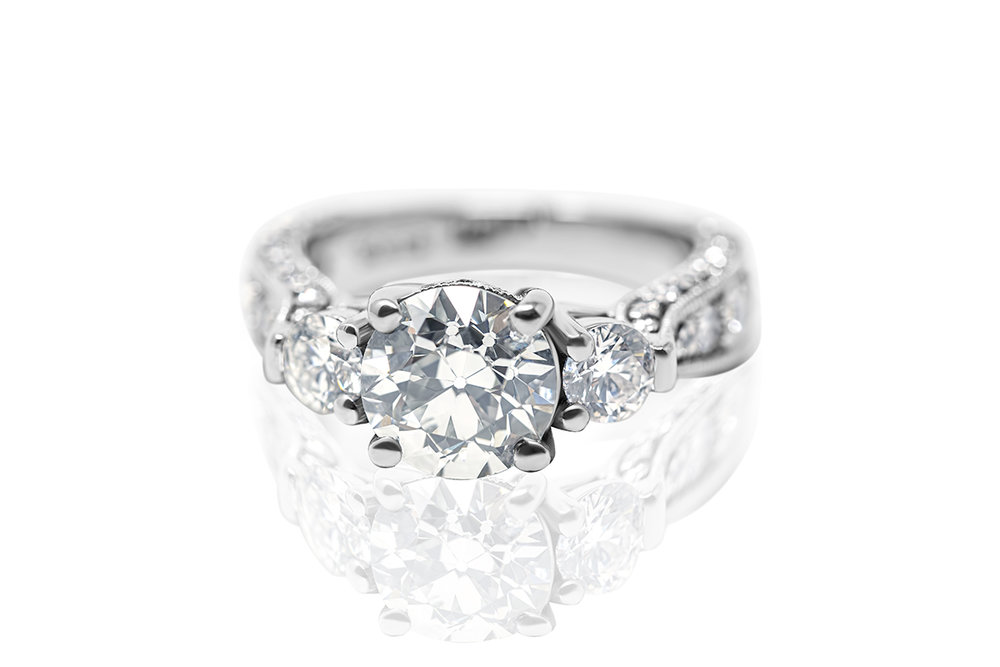 Hiring a local photographer for your product photography is an investment
Customers are more likely to be interested in a product if it has a captivating photograph. Clean and captivating photos can also help your product stand out amongst similar ones. If given the choice between two products of equal price and quality, customers will almost always choose the one that looks better. So think of hiring a professional as an investment in the future success of your brand.
CONSISTENCY IS KEY
Whether you're doing environmental product photography or against a white background, it's important that your pictures be clear and consistent. I personally love when a client, like Camelia Beans below, wants to do some environmental lifestyle photography using New Orlenas as a location. There are so many places to shoot!
If some of your photos are taken in different settings or with different lighting than others, your customers will notice, and it will make you seem less organized. Consistency across your brand creates a sense of unity, and can help reassure customers that you are professional and trustworthy. A professional photographer will be able to recreate the same studio lighting and backdrop for you. That being said, where you're taking your photos is important too…
CONSIDER YOUR SETTING
If you've been doing your own product photography, then you've had to find your own backgrounds. At best, you've been using a plain white tablecloth, and at worst you've been photographing your merchandise on your coffee table with your living room in the background. Neither of these are gonna cut it. I'm sure your tablecloth is beautiful, but it might be wrinkled, speckled with dust, or frayed in some places, and your products deserve better than that. Professional photographers have several neutral or dynamic backgrounds to chose from that will best enhance your merchandise. White backgrounds are very popular as they don't distract and instead draw attention towards the product, but if you have a specific vision you want to realize, your photographer can help you do that too.
Are you trying to photograph your own e-commerce photography?
If right now you're thinking "I've been photographing my own ecommerce products for years, and I think I've gotten pretty skilled at it," let me ask you something: Is your camera of the same quality professional photographers use? If not, you need to change that. Your photos may look great at first, but how does the quality hold up when people zoom in? Can they get a detailed look at the material your products are made of? You want people to be able to get up close and personal with the photos, just like they could if viewing the product in real life, and they can't do that if your camera isn't of professional-quality.
---
I've heard enough, I want to talk with Zack about my New Orleans product photography shoot!
---
THE DEVIL'S IN THE DETAILS
And this isn't just about camera equipment, many products need unique displays to look their best. Clothing and accessories can be modeled on people, and while it can be helpful to show your product being worn, that shouldn't be your primary display. Photographing with live models adds another layer of variables to be considered in shooting and editing, so it's more work to make both the product and the model look their best and harder to achieve the aforementioned consistency. Sure, there are plenty of guides out there for making DIY jewelry displays, but it will be obvious that you did it yourself. Not to mention that jewelry is extremely hard to photograph well due to its reflective nature and small details. The best way to photograph jewelry is with a professional quality lens to show the color and details as clearly as possible and with well crafted studio lighting. Flash photography should try to be avoided as it will cause the foremost pieces of the jewelry to reflect back at the camera with white spots, and the rest of the piece will be severely under-lit. Natural lighting can work well, but it's unpredictable, and it can sometimes be days before you get the right weather and lighting (especially here in Louisiana). Professional studio lighting is the only way to give your merchandise consistent, quality lighting every time.
WHY PROFESSIONAL EDITING SKILLS ARE NECESSARY
The best way to enhance your brand is to find a photographer who understands that different products need unique and different lighting to make them appeal to potential buyers and can find the right fit for your needs. Product photography editing can be crucial, but is difficult to do correctly, so getting a photographer who is both skilled in editing and in requiring few edits is key. If your products are made of shiny metal or polished glass then finding a professional is even more important to handle the challenge of getting quality photos of reflective products. Even non-reflective products can be hard to capture well. Sometimes colors come out looking more neon than they should, or the details of a black-on-black product don't show up at first, but these can be fixed with the editing software professionals will have access to.
FINDING A PHOTOGRAPHER
If you don't already know of professional photographers in your area, get on google and start searching! Even if you do know of some, visiting the websites of local photographers can help you choose the best one for your brand. Many photographers will have some galleries of their work on their website, and browsing through these will give you a better idea of whether or not their style fits your vision. If you want to see more of their work, just ask! Send the photographer the specs about your brand, and tell them if you have a specific vision for your merchandise or if you are in need of some professional guidance.
Wether you're just starting out on etsy, or you have your own store and are a seller on amazon, improved product photography will give your brand the boost it needs to get to the next level. Having professionally photographed products adds a sense of authority to your business and can give you an edge over your competitors. Even if you're not on a popular ecommerce site and have your own website for a niche market, better photos means customers will make more confident purchases and are more likely to be happy with the product when they see it in person. Satisfied customers means better reviews and the cycle begins with new customers (and more returning customers too)!
---
If you're ready to boost your brand, or just want more information about it, email me now with the form below!
Contact me and I will respond to you within 24hrs!
New Orleans product photography review!…
See what others are saying!